As a voice actor, Liz Bieler performs on TV, radio, online, audio books, educational recordings, corporate promotion, and IVR's. She brings professionalism and versatility to every session, as well as her remarkable voice. Listen to her
demo
. 
---
Liz Bieler at the Luna Star Cafe Video

Please visit my Videos page to hear some performances at the Luna Star Cafe.
"Like warm whiskey on a cold winter's night.
Intimate, sultry with a dash of sass."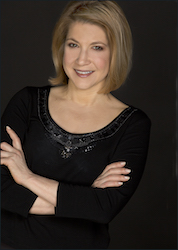 From the moment of her debut, Liz Bieler has been captivating South Florida audiences with her superb performances of old favorites and new standards. When the lights go out, you'll be drawn into a world of emotional experience that only Liz's music can deliver.
"When people listen to me perform, I want it to be about them, not me …for them to experience the music though the mirror of their own emotions. I want them to feel its immediacy, and to hold their breaths, barely knowing what to expect, but having a sure sense that it will be something special."
Liz Bieler, vocalist
Drawing from a repertoire of The American Song Book and modern classics, R&B and rock, Liz Bieler brings her rich sound and jazz interpretation to clubs, restaurants, parties and corporate events.
To arrange a booking,
click here
. 
---